Ullo Wine Purifier Debuts its First Product at International Home + Housewares Show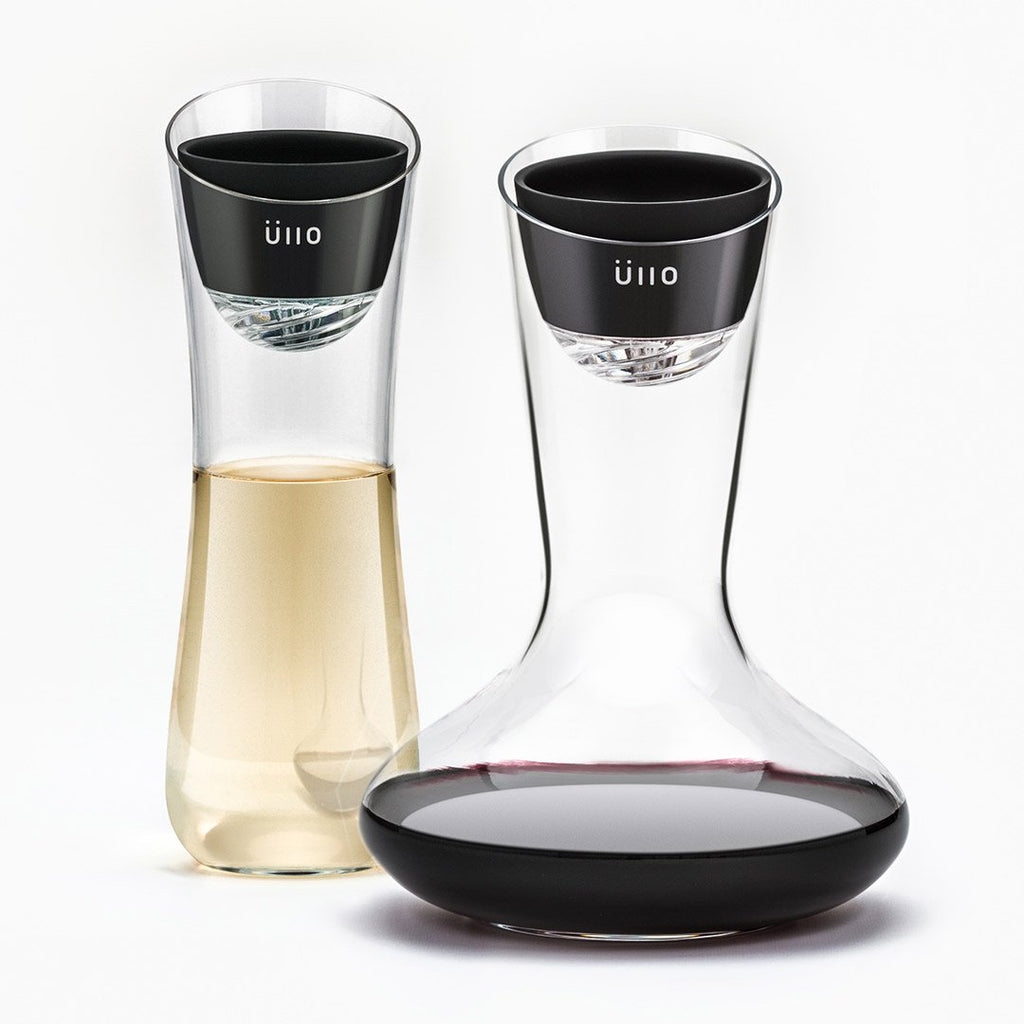 The Chicago Start-Up Introduces an Innovative Wine Purification Product to the Public
Chicago-based start-up, Üllo, announces the debut of its first product, a purifier which removes sulfites from wine, to be on display at the International Home + Housewares Show. Since Üllo launched, the company has raised over $200,000 through Kickstarter and IndieGoGo crowdfunding campaigns.  The Housewares Show is the first time the final product will be revealed to the public just prior to it hitting the retail market. The Üllo team will be available throughout the show to demonstrate Üllo's features and for taste tests.
Developed by founder and CEO, James Kornacki, Ph.D., Üllo is an accessory which can be placed on top of a wine glass or on top of the custom Üllo carafe and decanter. Through it's Selective Sulfite Capture™ process, Üllo removes sulfites while maintaining the original flavors and aromas of the wine. The device also doubles as an aerator that can be turned on or off to suit the needs of any wine. Made from BPA-free polymer, the stain-resistant and dishwater safe module snaps apart for easy cleaning.
"My aunt is sulfite sensitive and couldn't enjoy wine at family gatherings. When I found out that others had similar reactions, I felt the need to create a solution. In addition to individuals who are sulfite sensitive, more people are conscious of the chemicals they ingest than ever before, and I wanted to provide a way for those people to feel good about the wine they are drinking," said Kornacki. "This is a completely new concept for wine. Üllo returns wine to its natural state, as if you opened the bottle right at the vineyard."
Sulfites are an artificial preservative added to wine to keep it protected during shipping and storage. However, once a bottle of wine is opened, sulfites are no longer necessary. An estimated three million Americans are sensitive to sulfites resulting in allergic reactions or respiratory problems. By removing sulfites, Üllo purifies wine, allowing all wine lovers to enjoy the natural purity of wine.