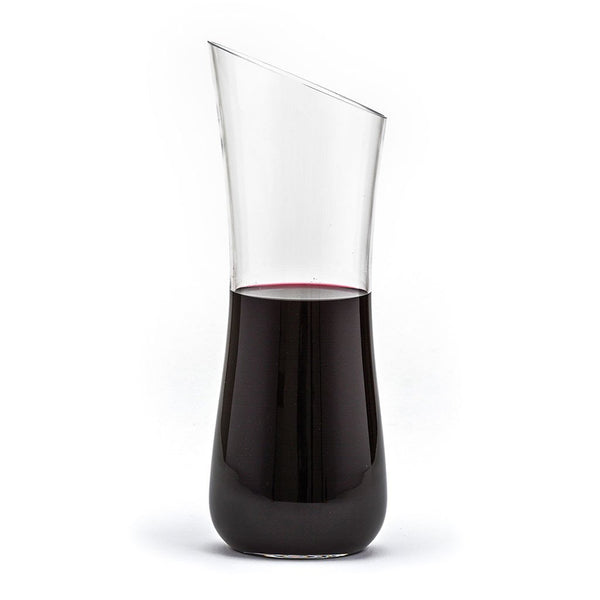 Sleek yet sturdy, the Üllo Carafe is made for red and white wines. The Carafe is uniquely hand blown to achieve a tapered design that remains balanced while pouring.  Whether standing alone or displaying the Üllo Wine Purifier, the Üllo Carafe makes an elegant statement in any setting.  
INCLUDED
Hand blown lead-free crystal Üllo® Carafe
Available and Ships from our USA store.

ARTISANAL
Each unique piece is hand blown from ultra transparent lead-free crystal. No two pieces are ever identical.
PRODUCT SPECIFICATIONS
Dishwasher safe, BPA-free materials
Height: 10 3/4" x Width: 4 3/8"